Pro-Inspector is an improvement focused audit management app
Empower your business with the best audit software.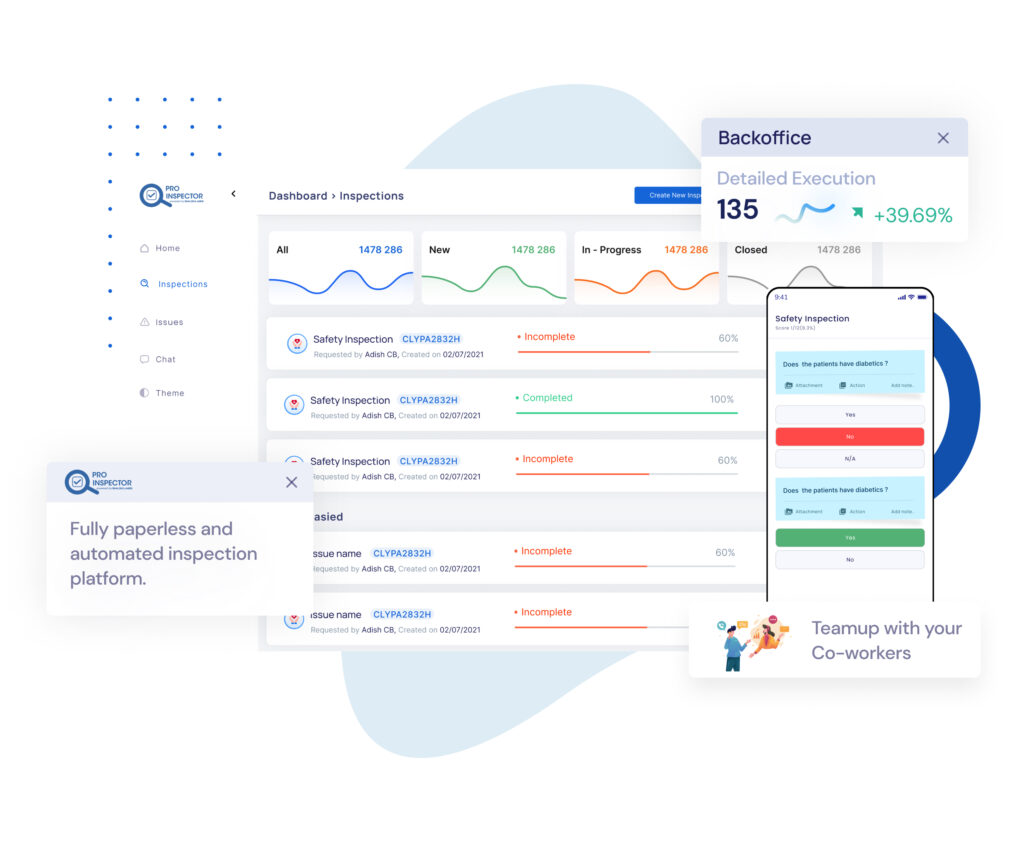 Your digital exploration starts here
Pro-Inspector is an excellent platform to create all our Inspections and Audit solutions. It is so user friendly for the end users. It aids to create project specific solutions in no time.
With Pro-Inspector it's no longer up to me to create the inspection and collect the signatures from the inspector and manager, now I don't need to print the report on paper and send it to the customer
We worked in a "paper environment" now with Pro-Inspector it's a digital environment" a new era, totally different process, much more practical, much faster, but especially secure.
We are continually looking for committed partners from a strategic & channel perspective across the globe
Migrate from traditional worksheets to fully integrated digital solution
Make your checklist digital with PRO-Inspector, the best audit management app. You can easily choose the template from the available options or build your own from scratch. With this audit inspection software you can instantly share the completed reports and observations with your team. Your team can easily upload multiple photos, annotations and digital signatures as well. The smart checklists help you in simplifying the inspection process and act as the complete solution for your safety management.
Case Studies
Leveraging technologies for all business verticals
Auchan Franchise
Group Auchan SA is a billion-dollar enterprise in retail sector and a multinational corporation founded by
Brakes India Private Ltd
Brakes India Private Ltd is a part of 7.2 billion dollar TVS Group which was established in 1962. It is the largest
Bureau Veritas GI Safety
Bureau Veritas is the world leader in Gas inspections. Established in 1828, Bureau Veritas today has
Read about Our Event where we've been and what we've been up to. Hopefully it sparks an idea or too for you!
We Keep up to date with our client visit place & discover special gifting and explore how dedicatedly we connect with them
What else do you need? Power your team with Pro-Inspector now!