Their Solution, Our Pride
Brakes India Private Ltd is a part of 7.2 billion dollar TVS Group which was established in 1962. It is the largest brakes system supplier in India and their portfolio includes calipers, actuators, drum brakes, valves, hose ABS, etc. They account for 150 engineering departments and 7000 employees. They are the leading supplier of their products to OEMs' like MSIL, TATA, Toyota, Daimler, Volvo, Honda, and Volkswagen. They have 25+ manufacturing units inside and outside India, catering to the needs of the customers.
As the IATF standards target all the requirements of the industry with their larger scope, they are also considered to be the most difficult audit to comply with when compared to other audit procedures like EnMS, IMS, OSHAS, etc. Because of this, the difficulties listed below, faced by the client, were quite obvious.
With the proven digital suite that is Pro Inspector, transforming the entire QMS audit cycle of the client, proved extremely beneficial and efficient. The entire manual process was automated and made completely paperless. A more transparent look at the solution was provided.
Advantages of the Mobile Audit Software solution provided
Pro-Inspector is a digital platform for inspections and audits. The tool simplifies the auditing process by making it easy for anyone to effectively manage safety and quality standards from a mobile device. Front line workers are empowered to report issues quickly to prevent incidents due to inefficiency and limited visibility. Industries wanting to effectively boost productivity and visibility through digitization have had a lot of impact on Pro-Inspector's growth.
To gain clarity and information about solutions we offer a demo on your request. Our team will only be happy to contact you and discuss about your requirements in a short time.
Implemented solutions in 5+ countries, & 10+ industries
Over 15,000+ active users across the globe
One million inspections executed every year
Number of self-inspections rasied by 40%
Employee productivity raised by 60%
Increased and improved process compliance by 75%
Reduction in administrative work by 80%
Help create a paperwork free environment by 100%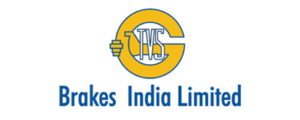 "We have established our quality management systems in line with IATF standards, and environmental standards are also in line with ISO 14001, OHSAS 18001, ENMS 50001 and many others which were digitized from end to end using Pro-Inspector."
Vice President